Join Us!
     While renovations continue, we are pleased to offer touch-less pickup.
Please

email BML (library@brainerdlibrary.org)

or call 860-345-2204

to request up to 10 items per card. Availability may vary. We will arrange pick-up when we fill your order, so please provide the best contact, and include your library card number.  Masks and social distancing required onsite.
---
WHILE THE LIBRARY BUILDING IS CLOSED:
BORROWERS ARE NOT RESPONSIBLE FOR FINES ON BML MATERIALS.
PLEASE USE OUR FREE DIGITAL RESOURCES.
THE BOOK RETURNS AT THE LIBRARY ARE OPEN.
THANK YOU FOR YOUR COOPERATION, AND STAY SAFE.
---
---
Happy Halloween from the Brainerd Children's Department!
Please stop by the library from

10am to 1pm

on Halloween

to pick up your trick-or-treat goodie bag. 
One bag per child, please.
We miss you and hope to see you next year at our annual Halloween Children's Party!
---
BML's Bookmark Challenge!

 
Choice of themes:
"I am thankful for…"  or
Your best mood lifters [What lifts your spirits?]
Feel free to be specific!  Activities, places, music, people, things, experiences etc. that are special to you and make you happy.  All entries will be posted on the

Bookmark Page

and 3 will be reproduced for distribution.
Three $25 Amazon gift certificates will be awarded.
1 each for: Grades K-5 , 6-12, and Adults.  Ends December 15th Templates and samples here….
---
Monday, November, 9th 

6:30 pm
Have you ever wanted to research your family's history? If so, Carol Ansel, Director at the Godfrey Memorial Library in Middletown, will present the ABC's of beginning genealogy, with emphasis on the 8 basic types of genealogical records—where you can find them and how to use them. She will include personal anecdotes to help you learn from her mistakes and her successes. Who knew we had such an amazing genealogical resource right here in Middletown, CT?

This is a virtual program. A link will be provided to you the day before. Questions? Please contact
Laurie
at
lgardner@brainerdlibrary.org
---
---
Starting Friday Oct 16th, the Friends will offer books and DVDs for sale on a cart near the BML Touchless Pickup Station.
Stop by and pick up some titles to enhance the season!
---
The CT Bar Association is excited to share with CT libraries the information about this year's free clinics. The CBA is offering members of the public an opportunity to register for a

free, 30 minute virtual consultation with a Connecticut attorney

to obtain legal advice and information in a variety of legal areas.  There are no income or asset eligibility restrictions – the clinics are open to all CT residents.
Here is the link to a flyer

with information about the clinics, including how individuals may register, the areas of law offered, and contact information for questions about the event, which runs from October 27 through October 29.
---
Announcing October's Take it & Make it Children's Crafts!
As of October 1st we will have craft kits outside [or in the foyer in inclement weather] with our book pick ups.  Feel free to stop by for your spider & monster kits!  Instructions and everything you need to make the craft is in the bag.
---
Advertising Across Social Media Free Webinar
Wednesday, November 18, 2020 12:00 – 1:30 PM
In this interactive and engaging presentation, award-winning brand manager Maria Miranda will offer tips, techniques and best practices for advertising your business on Facebook, Instagram and LinkedIn. There will be time for Q&A. Pre-registration is required.
You will learn: How to promote and target the ideal audience with Instagram advertising; How to promote your business with paid content and advertisements on LinkedIn to achieve engagement; How to directly target consumers with authentic, engaging Facebook ads.
---
On Wednesday morning a group of well-wishers from the Friends, Board, community, and Library convened outside their home to present their well-deserved plaque of recognition for decades of service to the library.  The testimonial remarks begin below.  Open link for full version.
Mary and Peter will be leaving to winter in New Mexico next month.
"We honor Peter and Mary Aduskevich today for their many years of service. Both Peter and Mary served on the Board of Trustees and Mary was President of the Friends of BML for over 20 years.
Marijean Conrad, President of the BML Board of Trustees said that Mary and Peter worked tirelessly to build the addition to the library. Peter helped create library financial stability through his business acumen. Mary has led the Friends volunteers through many years of service and generosity to BML…."
---
1) You can vote in-person at the polls Nov. 3rd or
2) by Absentee Ballot.
Voting by Absentee Ballot is a 2-step process:
      *First, you must complete an Application for the Absentee Ballot.  You can go to Town Hall to get the application or wait to receive one from the Secretary of State.  All registered voters will be sent an application from Sept. 8 – Sept. 11.
     * Second, the Application must be completed and returned.  You can bring the application to Town Hall, or return it in the prepaid envelope.
The actual Absentee Ballots will be mailed starting Oct. 2nd.  You must fill out the ballot and return it as soon as possible for your vote to count.   
---
From James Lee Burke to Greg Iles, to Ruth Ware, to a Facebook Happy Hour event with Mary Kay Andrews, Mary Alice Monroe, and more!
Events run daily.  Visit the S & S website to view the calendar and choose your favorite authors.
---
Did you know that

RB digital

not only offers audio books and e-books but has a large selection of magazines to download?
You can also automatically check out magazines and they will appear on your device monthly.  Sign in to RB digital and enjoy some new and fun content on your tablet, phone, or laptop!
---
---
Get strategies from industry experts to help your business succeed.
---
LearningExpress Library™
BML is pleased to offer a free career service through the CT State Library and Ebsco.  Use this link for access
Then Register by creating a Username and Password
Includes: A Job & Career Accelerator & Computer Skills Center
---
Try

Something New!  Click right Icon for more…
Microsoft Office Training

– Microsoft offers free online tutorials for MS Word, PowerPoint, Excel, Access & more.
GFCLearnFree.org –provides quality innovative online computer learning. Whether you are new to the computer, require review or just want to gain more skills, these free tutorials can help. From Computer Basics to Microsoft Office to Apple, choose from dozens of free training topics. GCFLearnFree.org is a program of Goodwill Industries of Easter NC, Inc.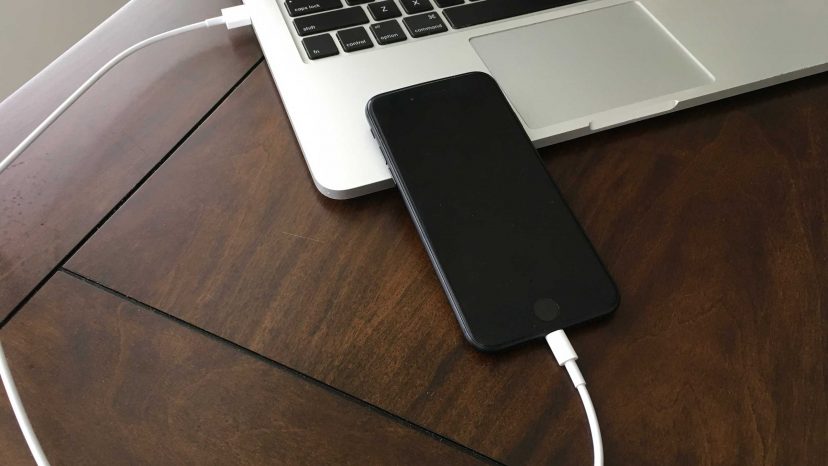 How to Tether your Mobile Phone Internet to your Laptop 
If you're traveling or do not have an Internet connection, you can connect by using your phone. Perhaps you've heard of a personal hotspot, but don't know how to set it up. This article will explain how to tether an iPhone or Android phone to another device, via Wi-Fi, Bluetooth or USB.  Note: Setting up a personal hotspot may affect your wireless data plan and you may need to speak to your mobile phone carrier.  It may be as simple as turning it on in your phone and plugging the USB cable into your laptop! Link to Android only phone tethering directions
If you have a GMail account you can access the meeting setup from right beneath your file folders on the left. Click "Start a meeting" or "Join a Meeting" and a meeting screen will instantly open!  Or type in your meeting code to join one.  To invite others, click "Add People" and put in their email.  You can share your screen as well with the icon on the bottom right of your screen.  Enjoy!
---
Non-profit library of millions of free books, movies, software, music, websites, and more.
---

NORTHEAST 

STORYTELLING

(NEST) is a non-profit organization focused on artistic, educational and charitable pursuits.
Their vision and purpose is to nurture family, community, and storytelling throughout New England and New York. They believe sharing stories creates understanding between people.
---
8 Ivy League schools
offer free online courses across

online course platforms

.
There are 450 classes. The Class Central collection includes: Computer Science, Programming, Humanities, Business, Art & Design, Science, Social Sciences, Health & Medicine, Engineering, Mathematics, Education & Teaching, and Personal Development.
---
Links direct you to a free app on the Apple Store site.
SkyView® Lite [Google Play App for Android Devices]
Find stars and constellations! Open SkyView® Free and let it guide you and identify them. SkyView Free is a beautiful, intuitive stargazing app that uses your camera to spot and identify celestial objects in sky, day or night.

---
BML's Book Title Challenge Results!
The 2 winning entries were from Stacey & Ellen
The Breakup by Stacey
Is there anything good about men? Love and marriage, heart songs, hard times, bad love, unspeakable problems, crazy talk, stupid talk — couples feed the end of the affair, trust me. Beloved, look me in the eye: love without conditions spins impossible things – misery, quicksilver punishment. Out of time! I am crying all inside.
Celebrities by Ellen
Celebrities remember their favorite teachers practicing mandolin in the bathtub out on the porch.
---
Hanging out in Haddam?
Haddam

Veterans Museum
---
Phone & Tablet app for Downloadable eBooks, audiobooks & magazines.  Libby can also send library books to your Kindle.

Materials may be borrowed for 14 days.
Materials may be renewed for 14 days if there are no holds on the items.

10 loans at one time
10 holds at one time
---
Portable Tech Station
This newly acquired all-in-one computer was donated recently and will be used for computer instruction, presentations, and even films for small groups. 
Visit our
Tech Tips
page for instructions on computer applications like: browsers, email, library account access, downloads and more.  Handouts will be available in the new "Tech Library" as well.
Email Robbie for Tech Help questions.
In-person sessions resume when library re-opens
---
Brainerd's Culinary Club

POSTPONED

New Date: TBD



Do you like to cook? Read cookbooks?  Then join us at BML as we gather to discuss and taste our recipes! The club meets on the 4th Monday of the month at 6:30.  The theme for our next get together is "Our Favorite Chocolate Recipes."  A sign up sheet for the recipe you have chosen to make and bring in to sample will be on the Circulation Desk.  At our first meeting, we chose the cookbooks for our following meetings.
The list is on our Book Club page!
The Library supplies the plates, utensils, and beverages.
---
The Friends of BML Spring Book Sale 

POSTPONED: Dates TBA
Gift certificates will be available at the front desk in any amount you choose.  They do not expire and can be used later in the book store.
The Friends always accept books and DVDs, however please wait until the library re-opens.



Please make sure that items are saleable [not soiled, yellowed, moldy, or damaged] and gently used!



Visit our bookstore, the Book Nook located behind the non-fiction section.  Stop in and browse and take advantage of our sales.  DVDs, CDs, paperbacks and a large selection [4000+ items!] of hardcover fiction and non-fiction are arranged by author and subject. There are always special items for purchase; TV series, unique books, BML merchandise, and book safes!

The Nook is closed and subject to new library opening protocols. 
Volunteers welcome!  The Friends get together on Thursday mornings and for a monthly meeting when library re-opening is established.  Contact us to join.
Thank you for your generous donations.

---
If you sometimes feel overwhelmed by angry, grim news, turn to these books to lighten your spirits and restore hope.  Chosen by BML Friends, staff, and trustees, these titles feature courage, redemption, positivity and insight, and just might make your day.  Click sign for books and descriptions.  Some of the books are available
or can be requested from another library.  
---
The library has automatic renewals!
Most BML materials may be renewed twice unless it is on hold for another patron.  Items will renew automatically! You no longer have to call or renew online.
---
BML Has Trade Paperbacks and Games Available for Checkout!

Trade paperbacks are larger than mass market paperbacks but smaller than hardcovers. 
The size is approx. 5.5 x 8.5, with soft binding. 
Trade paperbacks are lightweight for traveling and easy to hold.
Check out our expanding collection!  You may find some authors you haven't read.  We also have fun, challenging family board games below on the same shelves.
Located next to the
Audio Books.
---
---
"Resume lab" and live, online job coaches help job seekers: target suitable jobs, prepare and practice for job interviews.  The Adult Learning Center provides: career-enhancing skills through test preparation (including GED and the U.S. Citizenship Test) and live, online academic tutors for writing assistance, computer literacy, and software assistance.
---
NUWAV provides documents that meet the needs of the everyday Citizen. Easily compose documents in categories like Business, Contracts, Landlord/Tenant disputes, Divorce, Medical, & more. Log in using your BML card.
BOOKTALK
KEEPING QUIET by Pablo Neruda Now we will count to twelve and we will all keep still. For once on Read More