What's happening…
Over 225 items will be offered! The 10-day nonprofit event will raise funds for programs.
Items include: jewelry, furniture, getaways, antiques, gift cards, gift baskets etc.
There will be opportunities to view items at Haddam Elementary School. Pick-up at HES until April 3rd. Credit and PayPal accepted.  Watch for preview information!

4. Opt-in for text/email notifications for bidding and notification.
Thank you for bidding for Brainerd!
---
     While renovations continue, we are pleased to offer touchless pickup. Please email BML (library@brainerdlibrary.org) or call 860-345-2204 to make requests. We will arrange pick-up, so please provide the best contact, and include your library card #. Masks and social distancing required onsite.
---
Opening Day—October 13, 1908
The Brainerd Memorial Library announces the approval of a $675,000 construction grant by the Connecticut State Library. This money will fund half of the phase two renovations, which will transform and modernize the interior of our building, unchanged since the 1996 expansion.
We look forward to the Town of Haddam's support for 1/4 of the remaining costs, with the rest of the total, $1,350,000, to be funded by the Library. This investment is in addition to the current work in progress, which is nearing completion, and has been fully paid by the Library.
---
RESUME WORKSHOP
Wednesday, March 10 at 5:00pm 
Hosted by Ashley Watkins, a Nationally Certified Résumé Writer & Nationally Certified Online Profile Expert. This free workshop will cover 3 key areas:
How to create a keyword-rich résumé that hiring managers find so irresistible, they'd be crazy not to make the call;
What design elements draw the reader's attention to your skills, competencies, and results;
Strategies for showcasing your value so you land more interviews and higher-paying positions.
Attendees must register. Registration link: https://register.gotowebinar.com/register/3707449168442122254
---

March Madness isn't just for basketball fans.
How to Play:
Each round of voting is 6 days, Tuesday to Sunday.
Pick your favorite book out of the weekly options.
Don't worry if you haven't read all the books!
Links to the voting forms are posted here each week &
registrants will be emailed links.

Round 2: March 9th – March 14th
Round 3: March 16th – March 21st
Round 4: March 23rd – March 28th
Check the website regularly to watch the progress. The books in this tournament are chosen from popular 2019 & 2020 titles. All of them are available through BML. So if you see one you'd like call the library and we can get it!
---
March Children's Take & Make Craft Kits available on March 1st!
Craft Kits will be in the foyer for pick-up. Bags will have lion and lamb puppets, make your own cards with stickers and coloring pages with a cut out leprechaun. Have fun!

---
CD Scratch Art! Young Adult Take & Make
Available March 22nd
Kits include a CD, black paint, a paint brush, a wooden scratching stylus, and ribbon.
Kits are limited, no registration required.
A video and instructions will be posted on Facebook and the Teen page on March 22nd.
---
DiVErSIOns!  2 EXCITING POSSIBILITIES FOR 2021
This technology tool provides a unique learning experience for budding astronomers and artists.

The night sky inspires a deep sense of wonder. In the Science Education Department at the Smithsonian Astrophysical Observatory (SAO), they harness that wonder

using

their

MicroObservatory Robotic Telescope Network

. Anyone can access these telescopes the same way SAO astronomers access NASA space observatories or ground-based facilities—remotely

using

computer and digital communications technologies. 
This Website Highlights Views Outside Windows Across the World
The WindowSwap project provides a virtual travel opportunity for those staying close to home.  Instead of staring longingly out of your own window, simply visit the WindowSwap portal to see views shared by strangers around the world.
---
Visit our new games & puzzles page!  There are daily puzzles, online games like Tetris and Mahjong Solitaire, jigsaws [even create your own] and more fun distractions to try.
---

has merged with OverDrive/Libby. RBdigital ebooks & audiobooks moved to the Libby app. Click graphics for more info.
You will still be able to browse and borrow all the same great ebooks and audiobooks you loved in the RBdigital app; now available in the Libby app. Acorn TV, The Great Courses, and RBdigital eMagazines will remain accessible through the RBdigital app until further notice. If you currently have a book checked out in the RBdigital app, it will be available through the remainder of the lending period.
---
Pop Up Book & DVD Sales!
*In foyer:  The Book Nook is not open at this time.
The Friends are selling items in the entry. Stop by and pick up some titles to enjoy over the winter. 

Hardcovers & Trade [large] paperbacks are 2/$1. CDs, DVDs, & small paperbacks 3 for a $1!

Special items as marked.  This months items include Biography & History as well as fiction and non-fiction for everyone!  There are also mystery bags of 10 music CDs for $3.
---
Get strategies from industry experts to help your business succeed.
---
LearningExpress Library™
BML is pleased to offer a free career service through the CT State Library & Ebsco.

  Link for Access.
Includes: Job & Career Accelerator & Computer Skills Center
---
Try

Something New!  Click right Icon for more…
JustWatch makes it easier for people to navigate the jungle of content and streaming services.  Use it to locate a particular show or film! JustWatch constantly monitors more than 1,000 streaming video services and digital download catalogs from companies like Apple & Amazon. There are thousands of entertainment options that constantly change and vary by country.

The Google Maps app now has a split-screen street view option on Android. Turning it on lets you use Street View and the map simultaneously, which makes finding and navigating to a destination—or virtually exploring the surrounding area—much easier than relying on the map or the street view alone.
Microsoft Office Training

–
Microsoft offers free online tutorials for MS Word, PowerPoint, Excel, Access & more.

GFCLearnFree.org –provides quality innovative online computer learning. Whether you are new to the computer, require review or just want to gain more skills, these free tutorials can help. From Computer Basics to Microsoft Office, choose from dozens of free training topics.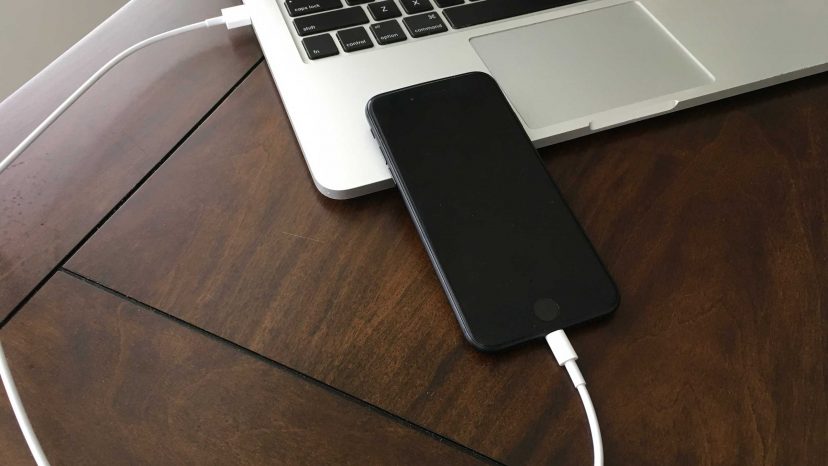 How to Tether your Mobile Phone Internet to your Laptop 
If you're traveling or do not have an Internet connection, you can connect by using your phone. Perhaps you've heard of a personal hotspot, but don't know how to set it up. This article will explain how to tether an iPhone or Android phone to another device, via Wi-Fi, Bluetooth or USB.  Note: Setting up a personal hotspot may affect your wireless data plan and you may need to speak to your mobile phone carrier.  It may be as simple as turning it on in your phone and plugging the USB cable into your laptop! Link to Android only phone tethering directions
If you have a GMail account you can access the meeting setup from right beneath your file folders on the left. Click "Start a meeting" or "Join a Meeting" and a meeting screen will instantly open!  Or type in your meeting code to join one.  To invite others, click "Add People" and put in their email.  You can share your screen as well with the icon on the bottom right of your screen.  Enjoy!
---
Non-profit library of millions of free books, movies, software, music, websites, and more.
---
NORTHEAST 

STORYTELLING

(NEST) is a non-profit organization focused on artistic, educational and charitable pursuits. Their vision and purpose is to nurture family, community, and storytelling throughout New England and New York. They believe sharing stories creates understanding between people.
---
Links direct you to a free app on the Apple Store site.
SkyView® Lite [Google Play App for Android Devices]
Find stars and constellations! Open SkyView® Free and let it guide you and identify them. SkyView Free is a beautiful, intuitive stargazing app that uses your camera to spot and identify celestial objects in sky, day or night.
---
Phone & Tablet app for Downloadable eBooks, audiobooks & magazines.  Libby can also send library books to your Kindle.

Materials may be borrowed for 14 days.
Materials may be renewed for 14 days if there are no holds on the items.

10 loans at one time
10 holds at one time
---
"Resume lab" and live, online job coaches help job seekers: target suitable jobs, prepare and practice for job interviews.  The Adult Learning Center provides: career-enhancing skills through test preparation (including GED and the U.S. Citizenship Test) and live, online academic tutors for writing assistance, computer literacy, and software assistance.
BOOKTALK
KEEPING QUIET by Pablo Neruda Now we will count to twelve and we will all keep still. For once on Read More